Made in Chicago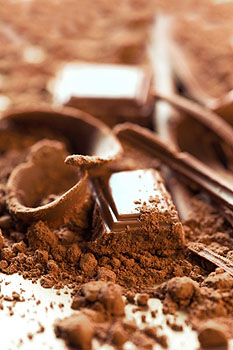 At Cocoa Cravings we love organic cocoa and chocolate and love so much that we want to share it with everyone. Cocoa Cravings is the healthy new way to indulge in chocolate!
Cocoa cravings is a specialty organic cocoa focused company keen on providing the next  generation of pure cocoa nibs, cold chocolate drinks and hot cocoas for a new generation of cocoa aficionados. Luscious and sensory-provoking cocoa based drinks with the finest all-natural ingredients.
We pride ourselves of the gourmet quality of our ingredients. Our love of world cuisines pushes us to provide exotic flavors that push the envelope on taste. We are 100% self manufacturers, using exceptional production methods and that appeal to connoisseurs of delicious cocoa.
Nothing artificial, nothing over engineered – just top notch ingredients, prepared exactly the way they should be with care, style and dedication.
We source and blend organic cocoa powders and botanicals originating from every corner of the globe and sell them along with specialty sweeteners primarily through our company-operated retail store in Chicago, and through our online store at www.cocoacravings.com
Distinctively packaged and innovative flavors are all essential parts of our cocoa production. With the combination of the finest cocoa, unique recipes, and eclectic ingredients we create truly extraordinary cocoa drinks.  Our flavor-enriched drinks are versatile and can be enjoyed by everyone.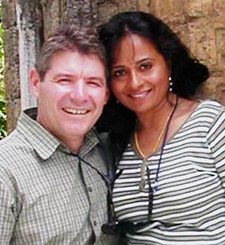 Cocoa Cravings is an independent family-owned and operated business started by Chicago natives with a passion for spreading their love for healthy cocoa in a unique and contemporary way. 
Formulated with organic components we are artisan-traders, independent of big corporations, mass distribution, and commercial giants. We work with organic fair-trade farmers and co-op farmsteads to ensure the absolute best product that has individuality and style. Our top-quality products are manufactured in small professional batches in Chicago, USA, by T.C. Bauer Co.
License and Inspection Process
Food ingredients and product processing at TC BAUER CO is licensed and inspected by the State of IL and registered and inspected by the FDA for compliance to all State and Federal guidelines.